Adam's Bookshelf
currently reading...
Between Heaven and Mirth: Why Joy, Humor, and Laughter Are at the Heart of the Spiritual Life by James Martin, SJ
Engage: A Guide to Creating Life-Transforming Worship Services by Nelson Searcy
The Story of Christianity: The Early Church to the Present Day by Justo L. Gonzalez
Phantastes by George MacDonald
recently read...
Counterfiet Christianity by Roger E. Olson
What We Believe: A Layperson's Guide to Wesleyan Theology by David A. Case
Discovering Our Christian Faith: An Introduction to Theology by Samuel M. Powell
Surprised by Hope by N. T. Wright
7 Men: And the Secret of Their Greatness by Eric Metaxas
Maximize: How to Develop Extravagant Givers in Your Church by Nelson Searcy
Against Calvinism by Roger E. Olson
Discipleship in the Home: Teaching Children, Changing Lives by Matt Friedeman
Screamfree Parenting: The Revolutionary Approach to Raising Your Kids by Keeping Your Cool by Hal Edward Runkel
Church Growth Theology by George G. Hunter III
Reflections of a Pilgrim by Mark Royster
Raising a Nonviolent Child by John Rosemond
Not Yet Christmas by J. D. Walt
And Jesus Will Be Born: A Collection of Christmas Poems, Stories and Reflections by Adrian Plass
C. S. Lewis: A Life -- Eccentric Genius, Reluctant Prophet by Allister McGrath
The Ball and the Cross by G. K. Chesterton
Beyond Good and Evil by Friedrich Nietzsche
Grace-Based Parenting by Tim Kimmel
Following Jesus: Biblical Reflections on Discipleship by N. T. Wright
The Epic of Eden: A Christian Entry into the Old Testament by Sandra L. Richter
Ideas Have Consequences by Richard M. Weaver
Christian Faith in the Old Testament: The Bible of the Apostles by Gareth Lee Cockerill
The Lost World of Genesis One by John H. Walton
Simply Jesus by N. T. Wright
Hipster Christianity by Brett McCracken
Reading Paul by Michael J. Gorman
The Furious Longing of God by Brennan Manning
On Being a Christian by John N. Oswalt
The Lord of the Rings: The Return of the King by J. R. R. Tolkien
The Great Divorce by C. S. Lewis
Notes from the Tilt-a-Whirl by N. D. Wilson
We Live As Christ by Dennis F. Kinlaw
Prayer: Bearing the World as Jesus Did by Dennis F. Kinlaw
The God Who Is Triune: Revisioning the Christian Doctrine of God by Allan Coppedge
Meditations on the Cross by Dietrich Bonhoeffer
The Screwtape Letters by C. S. Lewis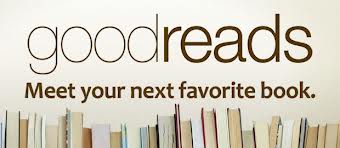 Click here to take a look at Adam's bookshelf on Goodreads.